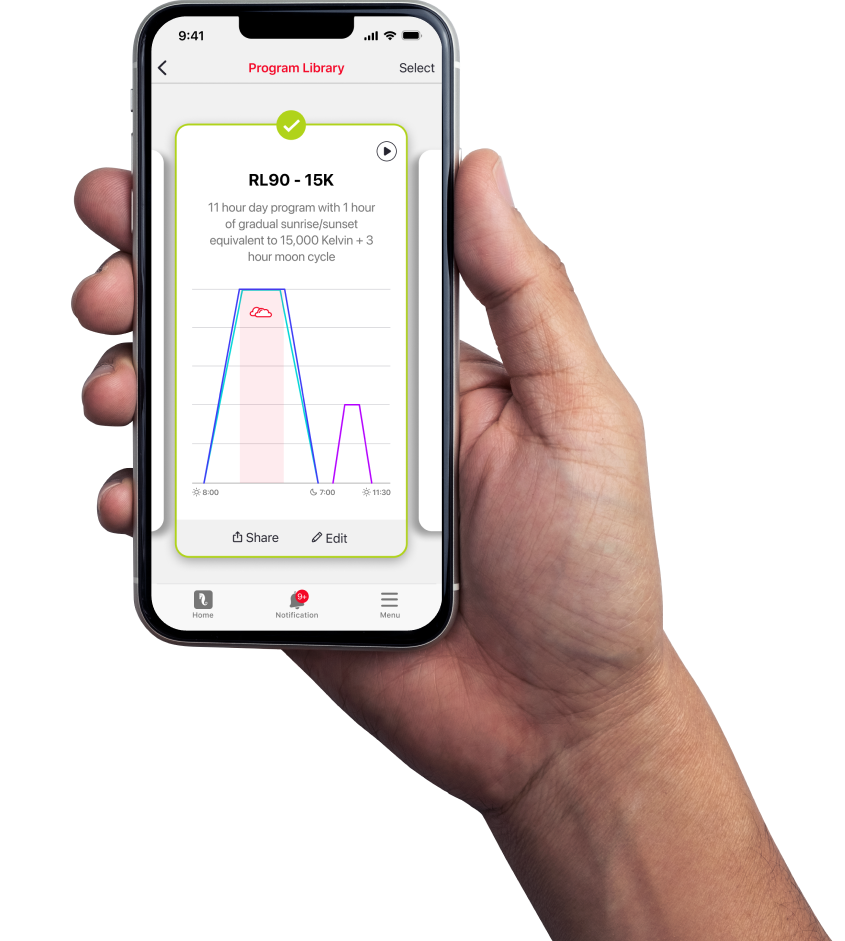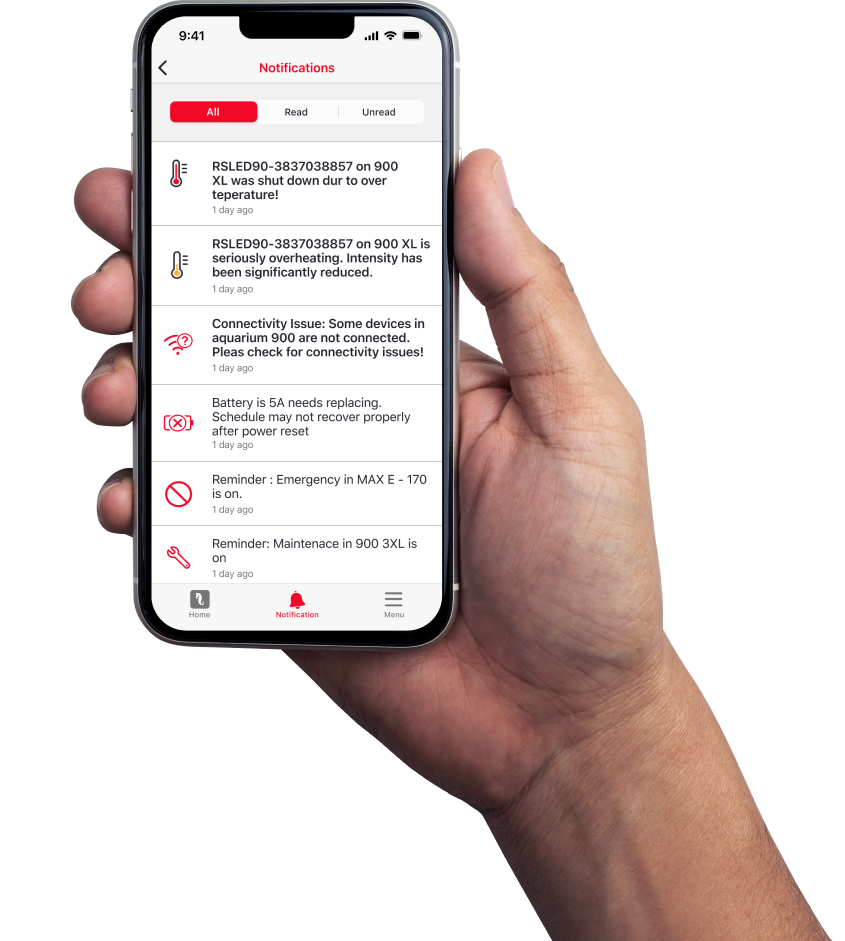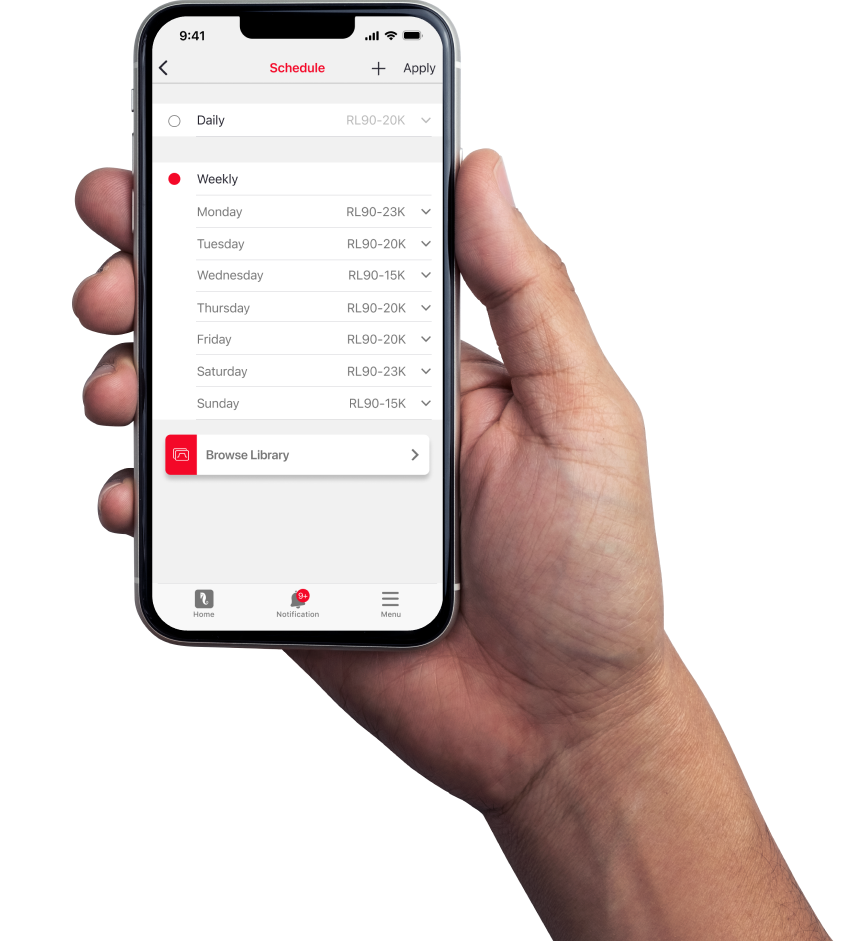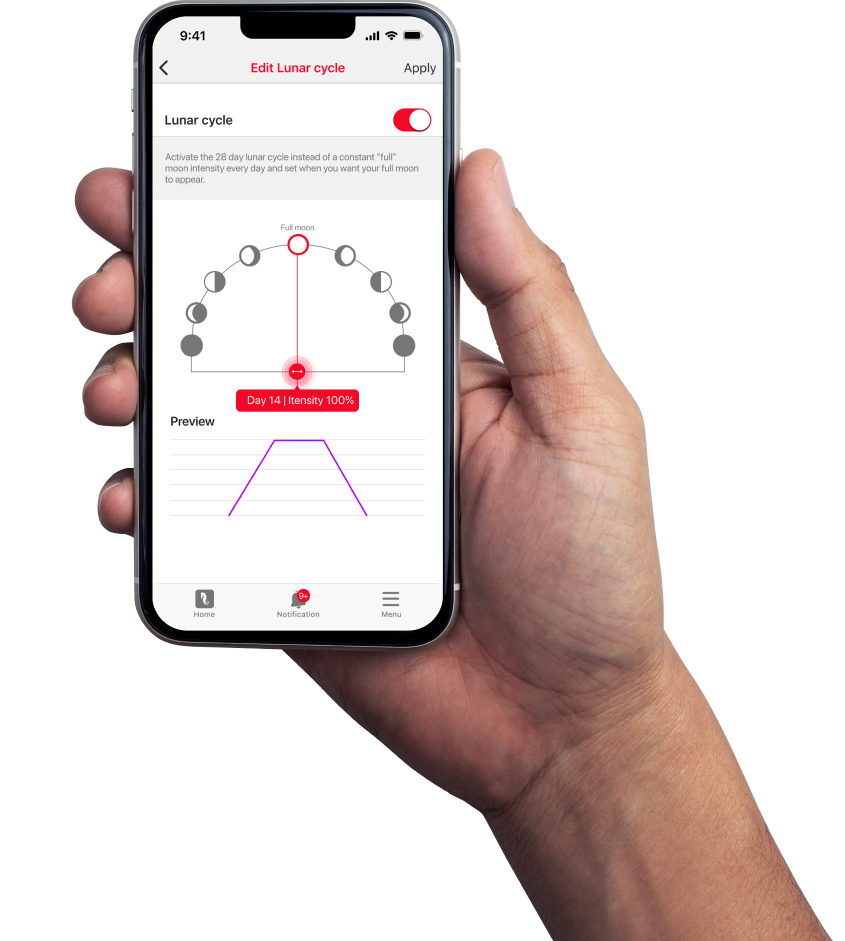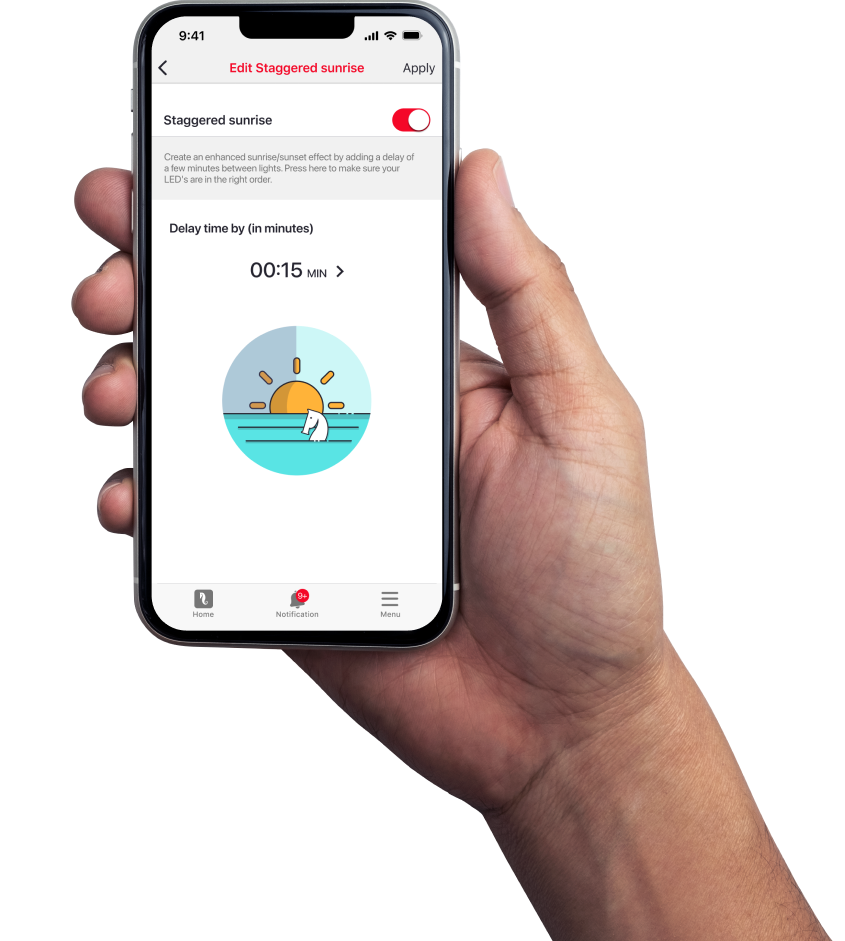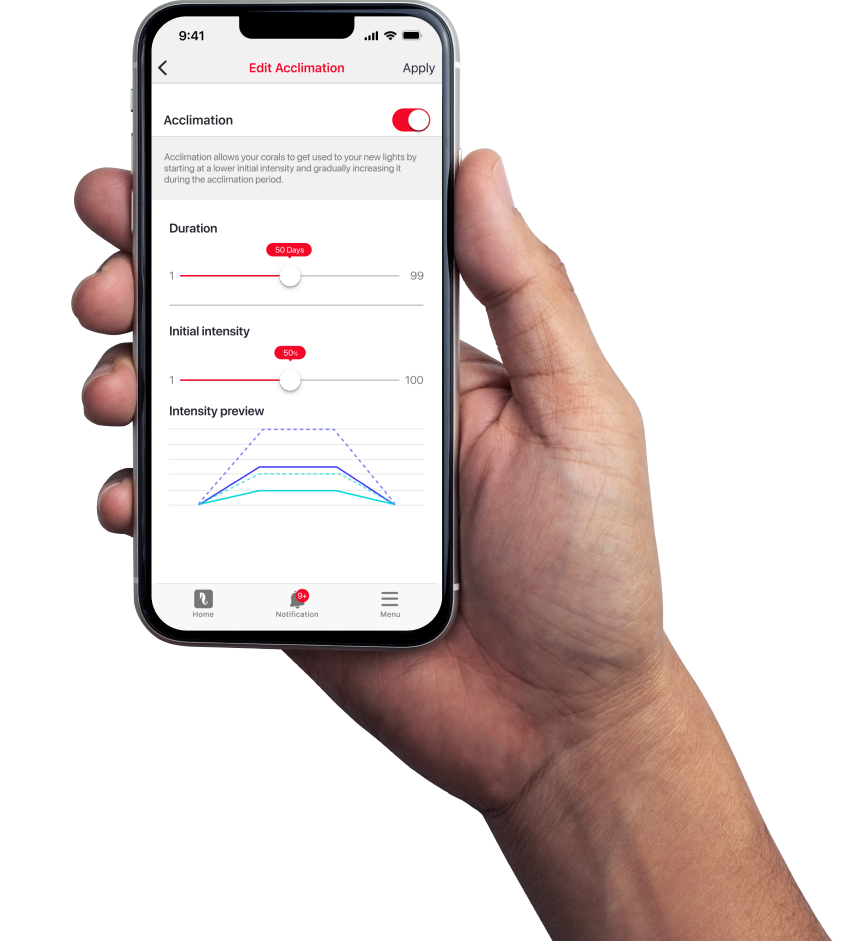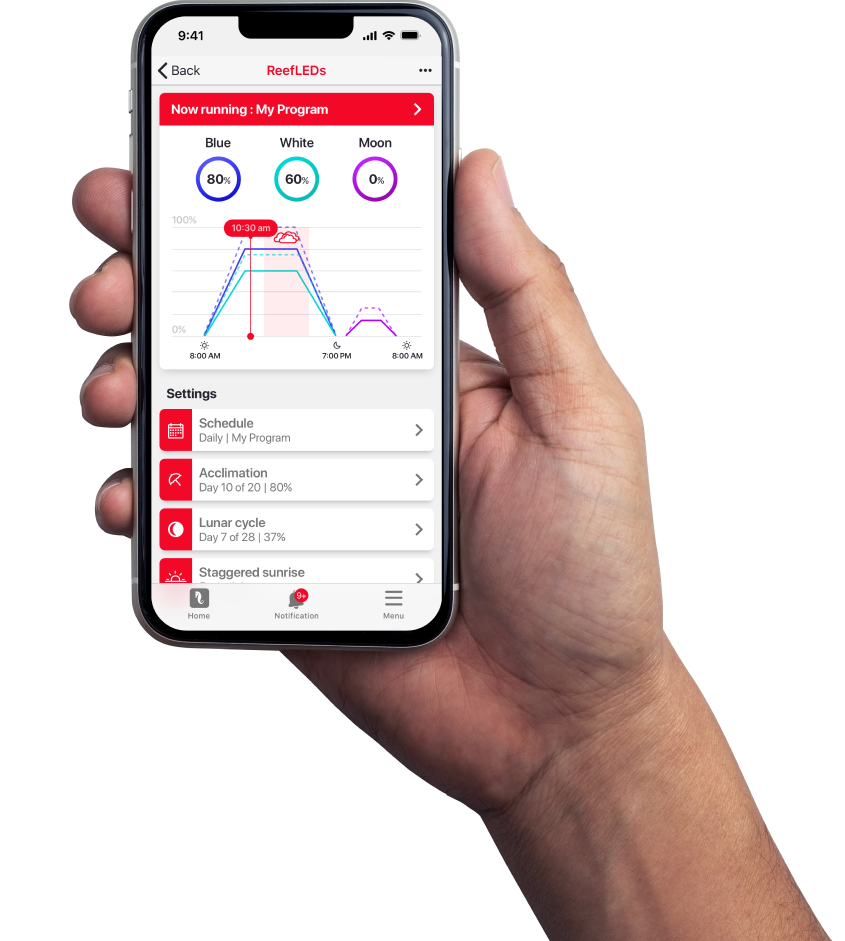 Choose between 3 pre-built reef safe lighting programs. Or create and save your own programs.
Try it out:
ReefBeat is constantly in contact with your ReefLEDs and will send you a notification whenever communication is lost.
ReefBeat stores as many custom programs as you wish to create. Using the weekly schedule you can use the same program every day or select a different program for each day of the week.
The lunar cycle feature allows you to implement a 28-day moon phase cycle for the dedicated 3W moonlight channel, for reef-safe night-time viewing.
By setting a delay time between multiple ReefLEDs, you can create an enhanced sunrise/sunset effect along the length of your aquarium.
The acclimation program allows corals to get used to the ReefLED lights by starting at a lower intensity and gradually increasing the intensity each day over the entire acclimation period.
Reefbeat provides 3 levels of random cloud activity that will provide a natural "shading" effect for a specified period of the day.
Smart Skimming
Our efficient REEFER Skimmers have been upgraded with quiet DC pumps and solid-state foam sensors, enabling clever innovations such as the self-levelling foam cup and Full Cup Mode.
 
Smart.